Welcome to NECTAR, the Network for Early Career Academics at ANU!
Never miss a NECTAR event and subscribe to the NECTAR mailing list to receive our monthly Newsletter.
21 May 2020
NECTAR's 5 people challenge
Restrictions are beginning to ease, and we are slowly returning to campus. But life is still far from being normal, and will be for quite some time.
We would like to encourage you to take a moment and get in touch with 5 people you know; the colleague from the office down the corridor, the student who usually sits in the back of your class, the friend you usually have lunch with in the tearoom. Or maybe you know someone who you think might be at risk of feeling isolated and anxious, such as the colleague who started a new job at ANU just before the lockdown? Reach out to them and find out how they are doing. Sometimes it only takes a few friendly words to bring a smile to someone's face and remind them that we're all in this together.
15 April 2020
NECTAR Co-Chair team back to full strength
Welcome to Ehsan Kheradpezhouh and Mari Kondo who have just joined the NECTAR Co-Chair team. Ehsan and Mari have self-nominated to take on this leadership role as part of the latest recruitment round and are replacing Rebecca Gidley and Youssef Hafiz who have left ANU. You can find out more about Ehsan and Mari and their visions for NECTAR here.
A big thank you to Co-Chair alumni Rebecca and Youssef for their contributions to NECTAR.
20 March 2020
Stronger together
Feeling the impact of these exceptionally challenging times? NECTAR is working on developing ideas and initiatives to support the ECA community at ANU during this crisis.
Starting from next week, we will have an online meeting place to come together and share ideas, fears and stories. And if you are keen to learn a bit more about your fellow ECA's research, join our fortnightly webinar series 'Learning never stops'.
12 February 2020
Non-traditional funding hack and blue-sky brainstorming session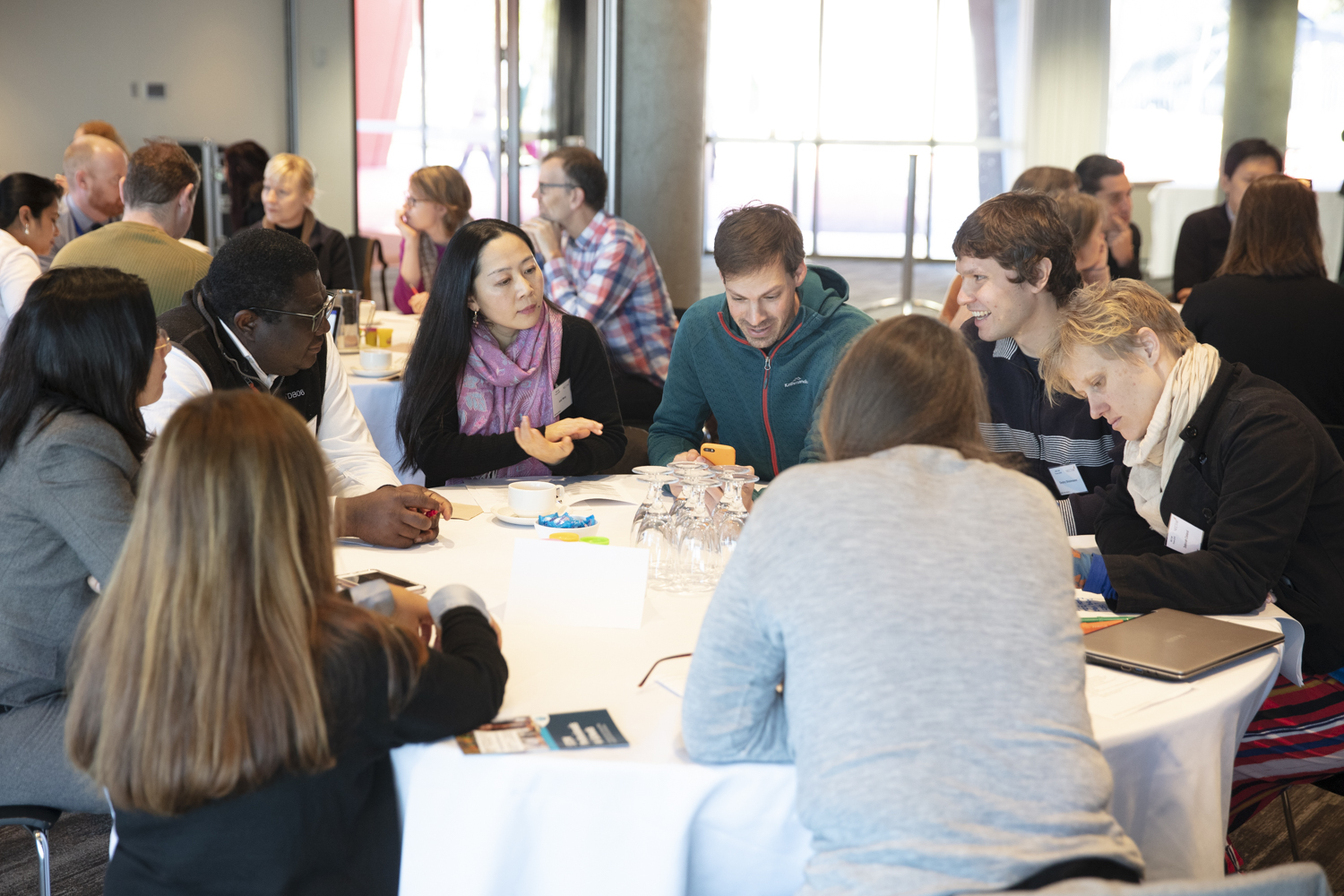 Registrations are now open for two fantastic events on 3 March at University House.
Non-traditional funding hack  – Get an insight into alternative ways to surf the research-funding drought and create meaningful work opportunities other than ARC or NHMRC funding.
Blue-sky brainstorming session – How to 10-fold improve staff development at ANU
3 February 2020
Applications for the NECTAR Mentoring Program 2020 are now open!
To find out more about the Program and to apply to participate, please click here.
Applications for Mentees will close 1 March 2020. Limited placements available, eligibility criteria apply.
20 December 2019
NECTAR wishes you a fantastic summer break and we look forward to seeing you again in 2020!
2019 has been a fantastic year for NECTAR and we would like to thank you for being part of it.
The NECTAR Office will be closed until 13 January 2020.
21 October 2019
Meet NECTAR's new Co-Chairs
Congratulations to Rebecca Gidley (2nd term), Youssef Hafiz, Siva Karuturi and Sean Perera, who have been endorsed by the NECTAR Custodians as the 2019-20 Co-Chairs of NECTAR! These fantastic ECAs have self-nominated to lead the Network on behalf of all ECAs at ANU and to give it a strong voice in academic governance. No additional nominations were received; an election is therefore not required. Learn more about the new Co-Chairs and their visions for NECTAR.
A big THANK YOU to the 2018-19 Co-Chairs, whose terms have just ended: Rebecca Gidley, Umme Habiba Hossain, Claudia Munera and Mohammad Saadatfar. Thank you for your past and ongoing contributions to NECTAR.
23 September 2019
Casual Sessional Academics - We need your input!
Are you a casual sessional academic at ANU? Would you like to share your experiences to raise awareness? Do you have suggestions for how your colleagues can better support you?
We are seeking input for our CSA awareness week later this year. Contact us with ideas for stories or events, and encourage CSA colleagues to share their stories as well.
23 August 2019
Nominations for the NECTAR Co-Chair roles are now open!
Would you like to gain some real leadership experience? Self-nominate as a NECTAR Co-Chair, lead NECTAR as a representative of the ECAs of ANU and make a difference to the ECA experience at this University.
All ECAs employed at or affiliated with ANU with a strong commitment to NECTAR are invited to self-nominate, that includes academic staff, casual sessional staff, PhD candidates and Visiting/Honorary Fellows. Send your nomination to nectar@anu.edu.au briefly outlining why you would like to become a NECTAR Co-Chair by Monday 23 September. If more than four nominations are received, an online poll will be conducted.
Any questions? Please refer to the Co-Chair role description, contact one of the current Co-Chairs  or give us a call on + 61 2 6125 7165.
6 August 2019
Professional development training calendar now online
Are you looking for professional development opportunities? Registrations are now open for NECTAR's professional development program for the second half of 2019. From time and project management to grant writing and resilience in a high-pressure environment and publishing, NECTAR has you covered.
Want to know more? Have a look here. Limited placements for all workshops, registration is essential.