Non-traditional funding hack
Get an insight into alternative ways to surf the research-funding drought and create meaningful work opportunities other than ARC or NHMRC funding.
While ARC and NHMRC are traditionally the 'golden-grail' of funding for early-career academics, there are only a small number of fellowships available each year. To be successful in creating research careers, we need to find and create diverse funding sources. Get an insight into what has worked for others and the challenges on route.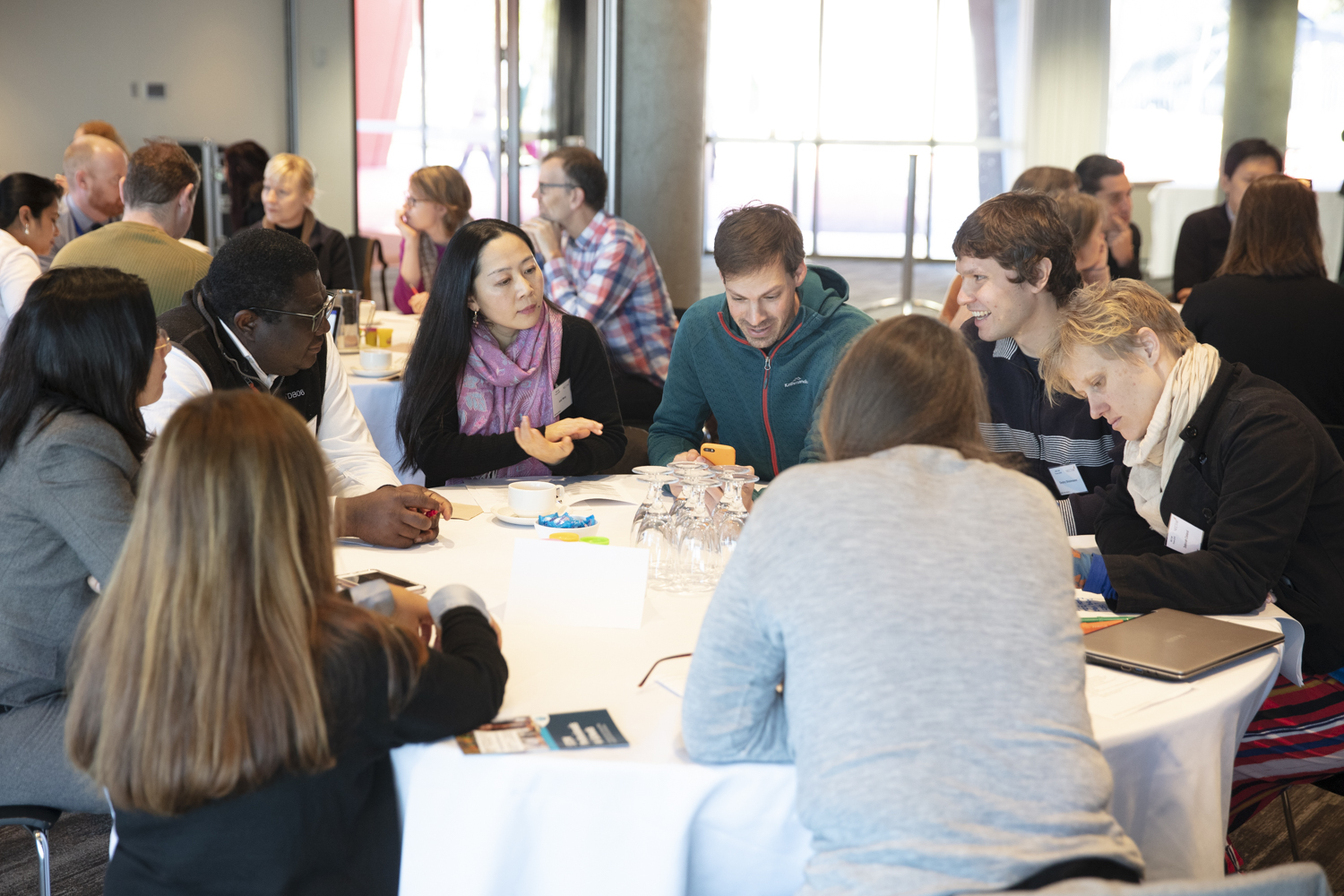 Speakers
Dr Jason Agostino – Research Fellow, National Centre for Epidemiology and Population Health. Jason is a GP and an epidemiologist who has worked mainly in the field of Aboriginal and Torres Strait Islander health. His research has been funded through various sources including not-for-profit and commonwealth health departments.
Dr Siobhan Bourke – Session facilitator, Research School of Population Health, NECTAR Custodian
Professor Michael Cardew-Hall – ANU Pro Vice-Chancellor (Innovation). Mick provides leadership at ANU on strategic initiatives that build growth in research and education outcomes through strategic partnerships with industry, government and not-for-profit organisations.
Professor Matthew Gray – Director, ANU Centre for Social Research and Methods. Matt has undertaken consultancies for a wide range of organisations including the Department of Families, Housing, Community Services and Indigenous Affairs, Department of the Prime Minister and Cabinet, the former Department of Employment, Workplace Relations and Small Business, and the New South Wales Department of Environment and Conservation.
Associate Professor Kamalini Lokuge – Senior Research Fellow, Lead Humanitarian Health Research Initiative. Kamalini is an expert in public health responses to humanitarian crises and has worked as principal investigator with international health organisations.
Professor Tony Peacock – CEO, Cooperative Research Centres Association. Tony has extensive knowledge of industry funding for research and is interested in what makes effective innovation systems.
Professor Veronica Taylor – Professor, School of Regulation and Global Governance (RegNet).  Veronica is an international lawyer and socio-legal scholar. Her focus in on transforming legal networks and institutions in developing Asia in ways that are effective and just, while making powerful actors more accountable.
Program
9am – Registration open (tea & coffee available)
9.30am – Session 1

Kamalini Lokuge
Jason Agostino
Tony Peacock

10.40am – Keynote

Professor Michael Cardew-Hall, Pro Vice-Chancellor (Innovation)

11am – Morning tea
11.30 – Session 2

Veronica Taylor
Matthew Gray

12.30pm – Lunch
The event will be followed by a blue-sky brainstorming session on how to 10-fold improve ECA development at ANU, 1-2.30pm.